Learn To Weld
VIRTUWELD WELD DEFECTS KIT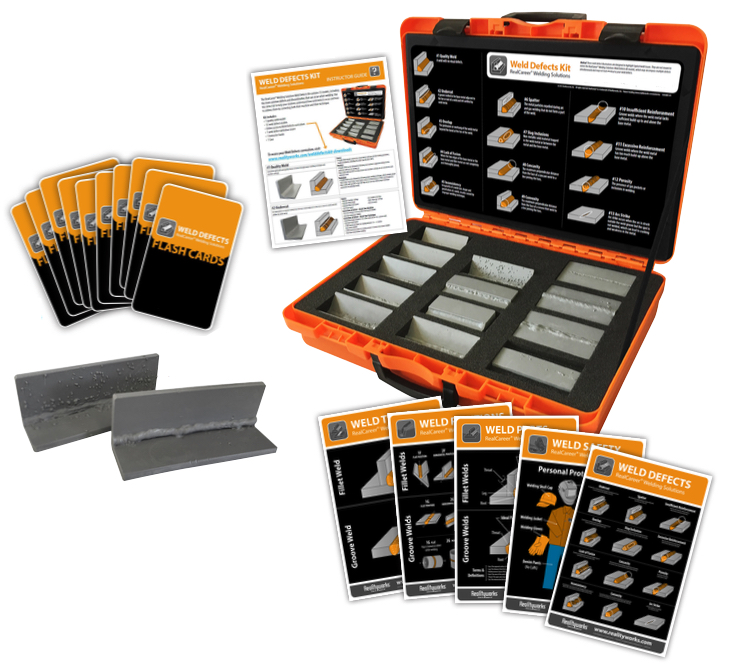 £1,955.47
(Inc. VAT)
Out of Stock
Mininimum Order Quantity: 1
Description
Designed to teach welding students how to identify and correct common weld defects and discontinuities. The Weld Defects Kit is a portable set of 13 weld defect plastic models. Together with an instructor guide, flash cards and an example defect-free coupon. Use this kit to help students understand how defects occur and how to address them.
Specification
Brand
SAFETY, CONSUMABLES, WELDING & TRAINING
All prices exclude VAT unless otherwise stated. Errors and omissions excluded. Products specifications are subject to change.