Newarc
R4000 CC/CV INVERTER MK5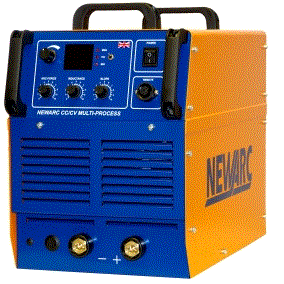 £4,352.04
(Inc. VAT)
Out of Stock
Mininimum Order Quantity: 1
Description
The R4000 and R5000 series of advanced inverter power sources are versatile,lightweight and portable. Housed in robust casings, these units are extremely reliable in the most challenging conditions. The NewArc latest inverter design provides a more stable and precise arc characteristic than conventional machines and ensures high quality welding performance for any application. With high efficiency and power, these units also save energy and costs. Powerful 400-A and 500-A output, Extremely high duty cycle, More stable and faster response for more precise welding, On-demand cooling system minimises power consumption and dust ingress, The mechanical construction prevents contamination of internal electronics,
Specification
Brand
Downloads
SAFETY, CONSUMABLES, WELDING & TRAINING
All prices exclude VAT unless otherwise stated. Errors and omissions excluded. Products specifications are subject to change.