Newarc
R1500 DV MMA INVERTER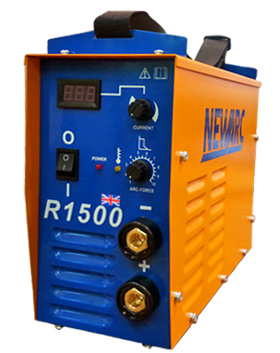 £2,039.40
(Inc. VAT)
Out of Stock
Mininimum Order Quantity: 1
Description
The R1500 provides fast response and current regulation for high-quality and reliable welding characteristics. This portable and versatile unit is available in single or dual-voltage versions, and is a user-friendly machine enabling superb MMA performance with all electrode types. The R1500 has an excellent duty cycle even in high ambient temperatures, and is designed to meet environmental conditions across all production, site and maintenance applications. Features 110/230/Dual Voltage, Single Phase, 150 Amps, Duty Cycle 100% at 40ºC, H265 x W165 X L420mm, 13.5Kg,
Specification
Brand
Downloads
SAFETY, CONSUMABLES, WELDING & TRAINING
All prices exclude VAT unless otherwise stated. Errors and omissions excluded. Products specifications are subject to change.